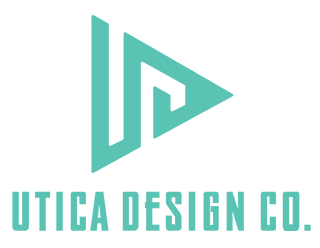 Innovate. Inform. Inspire.
The Utica Design Co. team consists of skilled professionals who specialize in various areas of digital marketing, including logo design/branding, WordPress design, email marketing, internet marketing, print design, video production, and more. We pride ourselves on being creative thinkers who provide unique solutions to our clients' marketing needs.
At our core, we are a team of innovators. We strive to stay up-to-date with the latest trends and technologies in the digital marketing world so that we can deliver cutting-edge solutions to our clients. We believe that innovation is key to standing out in a crowded marketplace, and we bring that same level of creativity to every project we work on.
We also believe in the power of information. By staying informed and keeping our clients informed, we are able to create more effective marketing strategies that drive results. We take the time to research and understand our clients' industries so that we can tailor our solutions to their unique needs.
Above all, our goal is to inspire our clients to achieve their marketing goals. We believe that inspiration is what drives creativity and fuels success. Our team is dedicated to providing our clients with the inspiration they need to take their marketing efforts to the next level.